The opening of Bell's Room, a place to grab some food, beverages, and see more great acts! 
Bell's Room Performers
For  performance times, see "Festival Schedule and Workshop Information"
Aaron Wright

Aaron has been a strong musical force in the Southwest Michigan area for many years, having played music in many configurations. His wonderful original and personal songs have been performed in a larger format with "Aaron Wright and the Professors" as well as by himself with vocals and guitar. Check out this very intuitive and sensitive singer/songwriter!
Duffield/Caron Project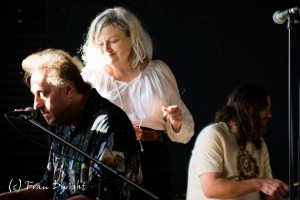 The Duffield/Caron Project plays blues, boogie and ballads. Tom Duffield plays piano like his life depends on it, Joe Bradley plays rhythms for the sheer fun of it and Lorraine Caron sings her heart out. The music they play is by some of the great songwriters…from W.C. Handy and Thelonius Monk to Hank Williams and Robert Johnson."
Megan Dooley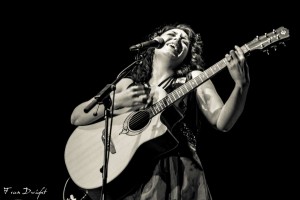 Born and raised in Kalamazoo, Megan Dooley has been performing in Michigan and surrounding areas for over 14 years. Steeped in rich American roots music that bursts with a modern attitude and soulful inflection, Dooley captures audiences whether performing solo or leading a full band. Her rich, gritty, and powerful vocals weave between punchy rhythm guitar, eloquent banjolele, and a "whistle as pure as birdsong, expressed with great musical aplomb." to create a musical experience all her own.
Darcy Wilkin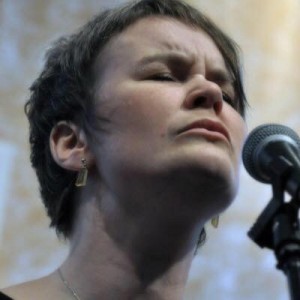 Darcy is an accomplished singer, songwriter, guitarist, and a founding member of her band, The Corn Fed Girls, a favorite on the Michigan  folk music festival circuit. She and her father, Mark Sahlgren, currently host WMUK's weekly acoustic music showcase, Grassroots.  Also, she thinks you look nice today.
          Yolonda Lavender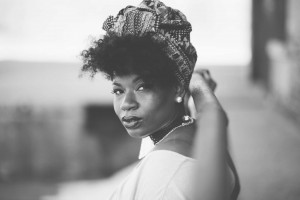 Yolonda Lavender is a national recording artist with the independent label Truth Tone Records. Yolonda is a singer/songwriter, curator, composer, arranger and performing artist from Kalamazoo, Michigan whose sound is soul based with gospel, r&b, soul, hip-hop, blues and jazz influences. Yolonda is an advocate and activist who takes pride in using her artistry to spread the messages of peace and love and to promote social justice all in an effort to evoke change.  She will be joined by Jonathan Boyd, keyboard and Nicholas Baxter, percussion. 
Thunderbolt and Lightfoot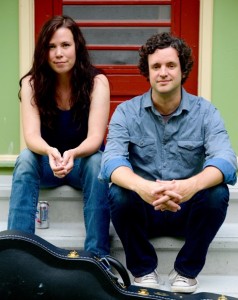 Formed on a snowy Monday morning in January, THUNDERBOLT & LIGHTFOOT is an indie folk duo from Kalamazoo, Michigan. Their sound draws from the rich heritage of the folk revival, earthy and original, featuring finger-style guitar and close harmony vocals. Live the duo employs a single-mic approach to best capture the nuance and subtle interactions of their performance. Mark Sahlgren of NPR's Grassroots says "I love great writing and crystal clear harmonies, and Thunderbolt & Lightfoot deliver the goods!"
For  performance times, see "Festival Schedule and Workshop Information"