February 5th and 6th, 2016
Kalamazoo Radisson Plaza Hotel,  Kalamazoo Michigan
Featuring:
Joshua Davis and his Trio

Traverse City's Joshua Davis was raised in the folk tradition: the music, the social movements and the land. He writes songs that blend the roots of American music with gritty rock n' roll and vintage soul. For over 15 years, Joshua has made a living sharing his songs, stories and knowledge across the U.S. and Canada. Last year, his talents led him on a journey that has landed him as a finalist on the most recent series of NBC's "The Voice." Joshua will be joined at Cooper's Glen with his trio featuring Michael Shimmin on percussion and Mike Lynch on keys.
You watched him on "The Voice" – now come see him at Cooper's Glen!
The SteelDrivers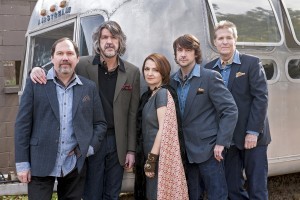 The SteelDrivers' innovative, soulful brand of bluegrass has made them one of the most successful bands on the contemporary bluegrass scene. The band, which has earned three Grammy nominations and garnered tremendous critical acclaim, has announced their fourth album for Rounder, The Muscle Shoals Recordings, released on June 16, 2015. 
NOW:  Muscle Shoals is now an official Grammy nominee for Bluegrass Album of the year! 
You'll find it hard to stay in your seat when the SteelDrivers perform "Wearin' A Hole" !
Josh White Jr.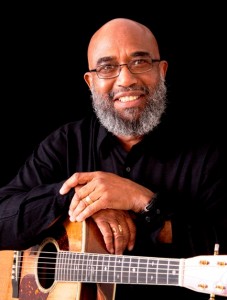 Josh White, Jr., now in his 71st year as a Grammy nominated singer/guitarist and TONY Award winning actor, is one of our finest performers of folk, blues and inspirational music. In 1944, Josh White Jr. began performing alongside his legendary father Josh White, a pioneer of folk, blues, spirituals and social activism. Josh is a living link to 20th Century African-American history, its roots music, and is an artist-activist.
Wonderfully moving sample of the singing and guitar style of Mr. Josh White, Jr. 
The Steel Wheels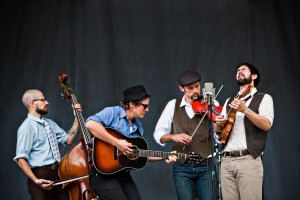 "What sets The Steel Wheels from the Blue Ridge Mountains of Virginia apart from many bands is the combination of their stellar instrumentals, accentuated by the one of a kind lead vocal of Trent Wagler, and keenly supported by strong harmonies. Eric Brubaker on fiddle, Jay Lapp on mandolin, and Brian Dickel on bass weave in and out intricately throughout this record, painting vivid imagery which flows effortlessly, just teasing the lyrics enough to allow them to resonate within you."      Country Standard Time
Their band name is "redolent of steam-powered railroad trains, America's industrial age and the buggies of their Mennonite forebears."
The Red Sea Pedestrians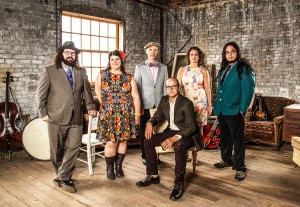 The Red Sea Pedestrians are a one-of-a-kind, full-blown, instrument-swapping fusion between tradition and the here-and-now. We're talkin' high-energy world-beat grooves, hypnotic laments from the earth, songs of celebration and wonder: a warped and beautiful blend of Klezmer, Gypsy, Jazz and American Roots, all filtered through the band's original vision.
Kalamazoo's own, making their "high energy" music in Kalamazoo!
Ten Strings and a Goat Skin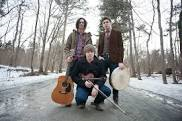 "A seamless, polished, barrel-drum-tight, rhythmically innovative & wildly entertaining traditional music powerhouse." ( The Guardian) Winners of the 2015 East Coast Music Association award for World Music Recording of the Year, multiple nominees for the 2013 Canadian Folk Music awards, 2015 ECMA's, Music PEI Awards, Ten Strings And A Goat Skin are having the time of their lives immersed in the music they love as a trad/folk/fusion bilingual trio.
The spirit of the tradition is in good hands with Ten Strings And A Goat Skin!
---
Bell's Room Performers
Aaron Wright

Aaron has been a strong musical force in the Southwest Michigan area for many years, having played music in many configurations. His wonderful original and personal songs have been performed in a larger format with "Aaron Wright and the Professors" as well as by himself with vocals and guitar. Check out this very intuitive and sensitive singer/songwriter!
Duffield/Caron Project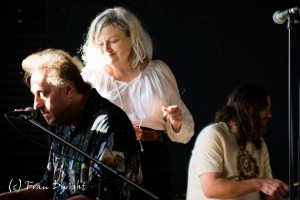 The Duffield/Caron Project plays blues, boogie and ballads. Tom Duffield plays piano like his life depends on it, Joe Bradley plays rhythms for the sheer fun of it and Lorraine Caron sings her heart out. The music they play is by some of the great songwriters…from W.C. Handy and Thelonius Monk to Hank Williams and Robert Johnson."
Megan Dooley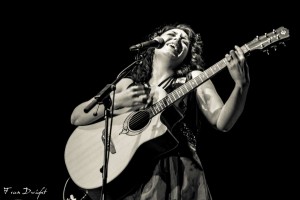 Born and raised in Kalamazoo, Megan Dooley has been performing in Michigan and surrounding areas for over 14 years. Steeped in rich American roots music that bursts with a modern attitude and soulful inflection, Dooley captures audiences whether performing solo or leading a full band. Her rich, gritty, and powerful vocals weave between punchy rhythm guitar, eloquent banjolele, and a "whistle as pure as birdsong, expressed with great musical aplomb." to create a musical experience all her own.
Darcy Wilkin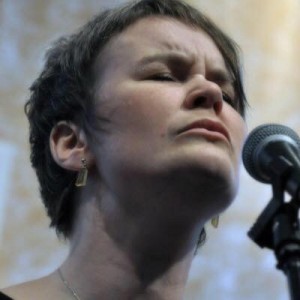 Darcy is an accomplished singer, songwriter, guitarist, and a founding member of her band, The Corn Fed Girls, a favorite on the Michigan  folk music festival circuit. She and her father, Mark Sahlgren, currently host WMUK's weekly acoustic music showcase, Grassroots.  Also, she thinks you look nice today.
          Yolonda Lavender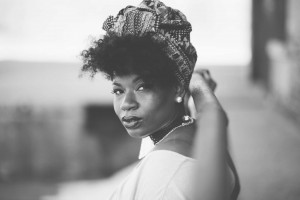 Yolonda Lavender is a national recording artist with the independent label Truth Tone Records. Yolonda is a singer/songwriter, curator, composer, arranger and performing artist from Kalamazoo, Michigan whose sound is soul based with gospel, r&b, soul, hip-hop, blues and jazz influences. Yolonda is an advocate and activist who takes pride in using her artistry to spread the messages of peace and love and to promote social justice all in an effort to evoke change.  She will be joined by Jonathan Boyd, keyboard and Nicholas Baxter, percussion. 
Thunderbolt and Lightfoot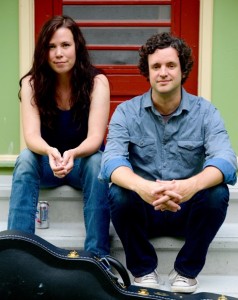 Formed on a snowy Monday morning in January, THUNDERBOLT & LIGHTFOOT is an indie folk duo from Kalamazoo, Michigan. Their sound draws from the rich heritage of the folk revival, earthy and original, featuring finger-style guitar and close harmony vocals. Live the duo employs a single-mic approach to best capture the nuance and subtle interactions of their performance. Mark Sahlgren of NPR's Grassroots says "I love great writing and crystal clear harmonies, and Thunderbolt & Lightfoot deliver the goods!"