February 5th and 6th, 2016
Kalamazoo Radisson Plaza Hotel,  Kalamazoo Michigan
Featuring:
Joshua Davis and his Trio

Traverse City's Joshua Davis was raised in the folk tradition: the music, the social movements and the land. He writes songs that blend the roots of American music with gritty rock n' roll and vintage soul. For over 15 years, Joshua has made a living sharing his songs, stories and knowledge across the U.S. and Canada. Last year, his talents led him on a journey that has landed him as a finalist on the most recent series of NBC's "The Voice." Joshua will be joined at Cooper's Glen with his trio featuring Michael Shimmin on percussion and Mike Lynch on keys.
The SteelDrivers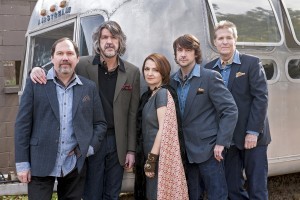 The SteelDrivers' innovative, soulful brand of bluegrass has made them one of the most successful bands on the contemporary bluegrass scene. The band, which has earned three Grammy nominations and garnered tremendous critical acclaim, has announced their fourth album for Rounder, The Muscle Shoals Recordings, released on June 16, 2015.
Josh White Jr.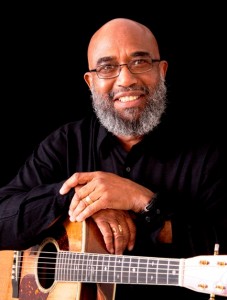 Josh White, Jr., now in his 71st year as a Grammy nominated singer/guitarist and TONY Award winning actor, is one of our finest performers of folk, blues and inspirational music. In 1944, Josh White Jr. began performing alongside his legendary father Josh White, a pioneer of folk, blues, spirituals and social activism. Josh is a living link to 20th Century African-American history, its roots music, and is an artist-activist.
The Steel Wheels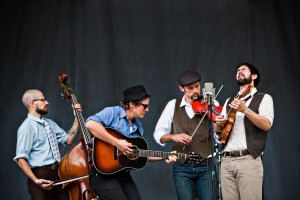 "What sets The Steel Wheels from the Blue Ridge Mountains of Virginia apart from many bands is the combination of their stellar instrumentals, accentuated by the one of a kind lead vocal of Trent Wagler, and keenly supported by strong harmonies. Eric Brubaker on fiddle, Jay Lapp on mandolin, and Brian Dickel on bass weave in and out intricately throughout this record, painting vivid imagery which flows effortlessly, just teasing the lyrics enough to allow them to resonate within you."
Country Standard Time
The Red Sea Pedestrians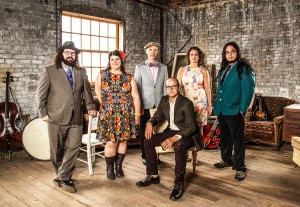 The Red Sea Pedestrians are a one-of-a-kind, full-blown, instrument-swapping fusion between tradition and the here-and-now. We're talkin' high-energy world-beat grooves, hypnotic laments from the earth, songs of celebration and wonder: a warped and beautiful blend of Klezmer, Gypsy, Jazz and American Roots, all filtered through the band's original vision.
Ten Strings and a Goat Skin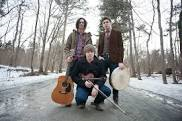 "A seamless, polished, barrel-drum-tight, rhythmically innovative & wildly entertaining traditional music powerhouse." ( The Guardian) Winners of the 2015 East Coast Music Association award for World Music Recording of the Year, multiple nominees for the 2013 Canadian Folk Music awards, 2015 ECMA's, Music PEI Awards, Ten Strings And A Goat Skin are having the time of their lives immersed in the music they love as a trad/folk/fusion bilingual trio.
BUY TICKETS ONLINE:  http://www.brownpapertickets.com/event/2461370
"Early Bird " Special!  Save additional $5 per ticket!  Purchase online (Brown Paper Ticket) or at Broughton Music or Marshall Music by December 24th! 
PHYSICAL TICKET SALES: Visit the Broughton Music Center (4528 W. KL Ave, Kalamazoo) and Marshall Music (951 Mall Drive, Portage, MI) to purchase advanced tickets in person. Early Bird Sales will be available until December 24th, 2015.  Online tickets will remain available  December 25 – February 3 at $5 less than door price.   
This family friendly (kids 16 and under get in for FREE), musically diverse and all-volunteer-run annual festival, presented by the Great Lakes Acoustic Music Association, will feature performances and workshops by nationally touring and regional groups, jams, guitar raffle, and a wide swath of enthusiastic Southwest Michigan/Midwestern music fans.
Concerts Friday and Saturday evenings will be balanced by workshops and jamming opportunities all Saturday afternoon, so be sure to bring your instruments! Raffle tickets, and your chance to win the Grand Prize $3,500 Galloup Guitar, will be available all weekend!
Stay at the Radisson!
Receive the Cooper's Glen room rate of $130/night, plus tax, when you
call 269-343-3333 and mention the Cooper's Glen Music Festival,
or visit  http://www.radisson.com/kalamazoo-hotel-mi-49007/mikalama
---
The Great Lakes Acoustic Music Association (GLAMA) is a Kalamazoo, Michigan-based all-volunteer nonprofit organization dedicated to acoustic music. GLAMA promotes live music that invites participation, whether it's clapping, singing along with the chorus or picking out the chords. Through jam sessions, instructional workshops and the annual Cooper's Glen Music Festival, GLAMA works to widen the circle of acoustic music listeners and players in Southwest Michigan.